Welcome to Horizon Litigation Pro, LLC.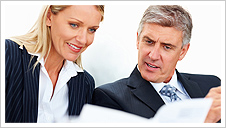 Complete Professional Bankruptcy Case Support and Petition Processing/Preperation.
Horizon Litigation Pro offers you complete case support and processing, in addition to petition preparation. With a professional staff of attorneys, paralegals and law professionals, we complete 90% of the work in all Chapter 7 and Chapter 13 case loads. We are a complete back office, processing and case support firm. We work seamlessly in the background working on your cases(support) while you focus on your clients. We are a professional b2b firm, meaning our clients are only law firms and legal companies. We do all the processing/case support while you focus on your clients, simply and easily. Our team is a dedicated staff with over 10000 hours of combined legal experience in bankruptcy cases and many other types of cases. Our system is simple and easy and pay as you go plan. This allows you low costs and low overhead and allows you to utilize a professional back office legal team without having to hire paralegals full time.
Horizon Litigation Pro Provides:
Document Collection
Complete Due Dilligance
Complete Professional Petition and Preperation
Full Paralegal Support Staff
Complete Case Preperation/Litigation Support
Document Preperation
Any Case Type
Short Sale Processing
Loan Modification Processing
Professional Mortgage Audits
Contract Preperation
Corporation Filing/Setup
B2B Private Labeling
Plus More!
HELPING YOUR PRACTICE GROW

CASE SUPPORT/PROCESSING
Full Case Load Support/Processing

STREAMLINE EASILY
Easily Streamline Your Files

PROFESSIONAL TEAM
Professional Team of Legal Professionals