BANKRUPTCY SUPPORT FOR YOUR GROWING PRACTICE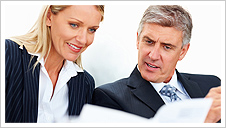 Bankruptcy Support
For a small flat fee, our team of legal professionals will provide you world class support for your cases. Our team will complete 90% of the casework involved. Bankruptcies: Document Collection Pre file due diligence Pacer Check Credit Report Pulled Post petition credit counseling Search Public Records Average Test Calculations Schedules and Plans created for Chapter 13 Case Hearing Support for 341 341 Post Support Submit documents to Trustee Plus more.
Easy Seamless Integration
Simply and easily we can integrate with your office in under 20 minutes. We are here to help you add more caseload withouth having to worry about increasing your costs or expenses. There are no minimum files, nor volume requirements. You can submit 1 file or 100 files, it is up to you. Stay in control of your files. No contracts, no hidden fees, no monthly fees.
Professional Legal Team
Our professional legal teams focus is your satisfaction and providing the highest quality in work and streamline speed. You can rest assured your files are in good hands, which allows you to focus on your clients while we finish the rest.
A team of paralegals will be assigned to you to ensure your files are top priority, whether you send 1 file or 100, the utmost focus and processing will be given to each and every file.
Process
The legal professional team will start and finish the complete document collection for the file. Complete due diligence will be completed, including credit reports, Pacer, public record search, average means test, property valuations and more. If there are any alerts or red flags to the files, you will be alerted immediately. We are basically an invisible back office to your office, the paralegal team assigned to you will remain invisible to your clients. Your paralegal team will have its own dedicated phone number to allow you to use to save time. At your option, you can use the number to have your clients call the person directly to collect the docs, saving you time and money.
World Class Technology
The world class secure technology Horizon Litigation Pro uses will provide you a back office dashboard and login where you can easily view your files and upload/retreive documents with simple ease.
Easy to use, use the efficient dashboard from any location with an internet location providing you an instant mobile office, on the go and on on demand.
Submitting cases is easier than ever. Simply type the clients name, submit the documents, and let us do the rest, simply and easily.
Everything is streamlined with you in mind, to make the process easy for you our valued client.
Further Support Provided
Horizon Litigation Pro also offers additional support if needed with the 341 hearing, providing meeting reminders, briefs, and more.
We can also provide a summary sheet which allow you a quick reference for the hearing providing you with each specific important point which will give you an edge in the hearing.
Pricing
The convenient pricing for bankruptcy cases is a single flat fee for each case.
Only $299 for Chapter 7
Only $349 for Chapter 13
Please call or email with any questions.
HELPING YOUR PRACTICE GROW

CASE SUPPORT/PROCESSING
Full Case Load Support/Processing

STREAMLINE EASILY
Easily Streamline Your Files

PROFESSIONAL TEAM
Professional Team of Legal Professionals